Mosin Nagant / Thrash Metal aus Hamburg
Live

: Heimspiel in Hamburg am 8.4.2017 im Bambi Galore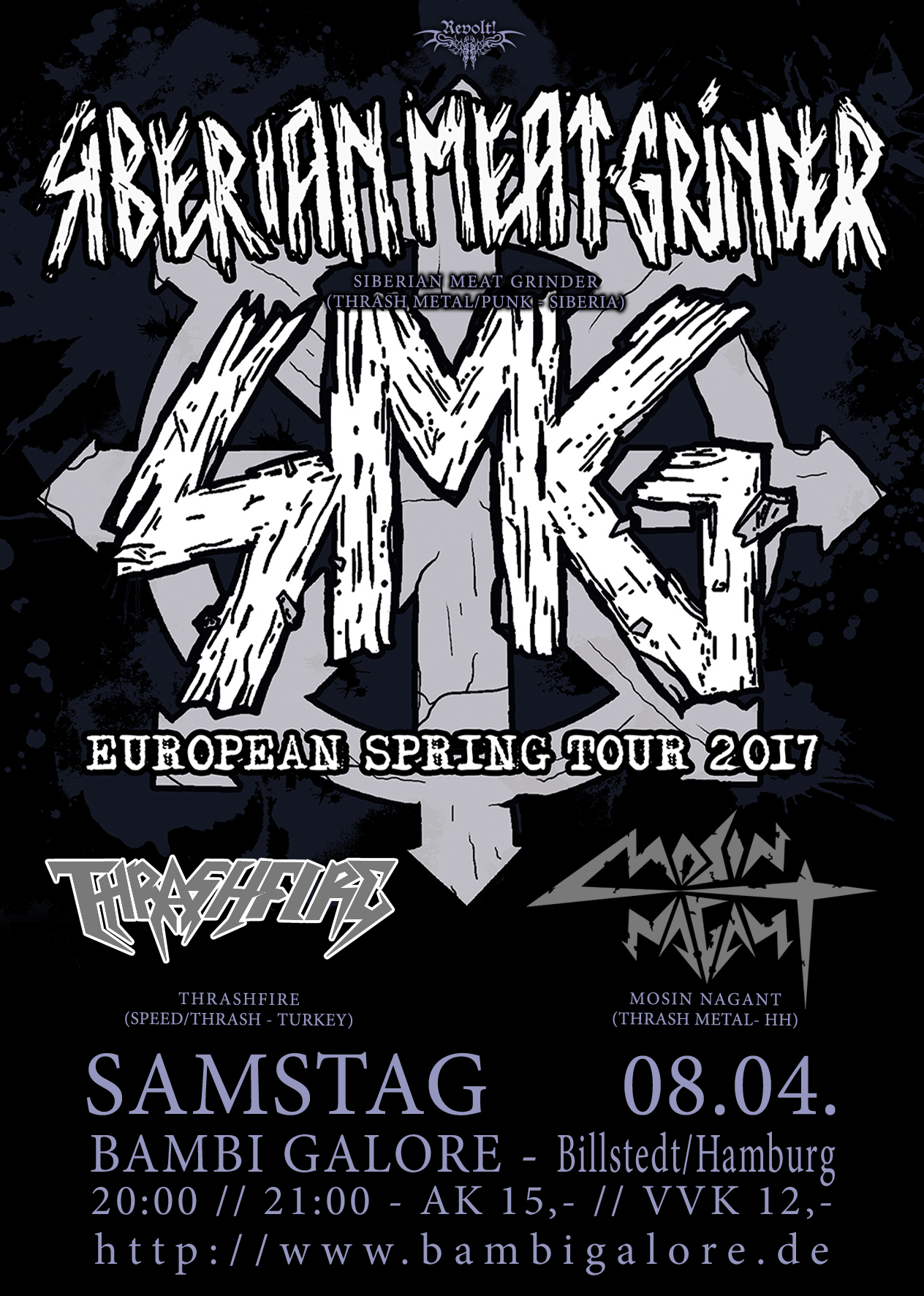 Es wird thrashen in Billstedt! Wir unterstützen Siberian Meat Grinder bei ihrem Gastspiel in Hamburg.
Live

: Auswärtsspiel am 24.3.2017 im Blackland in Berlin!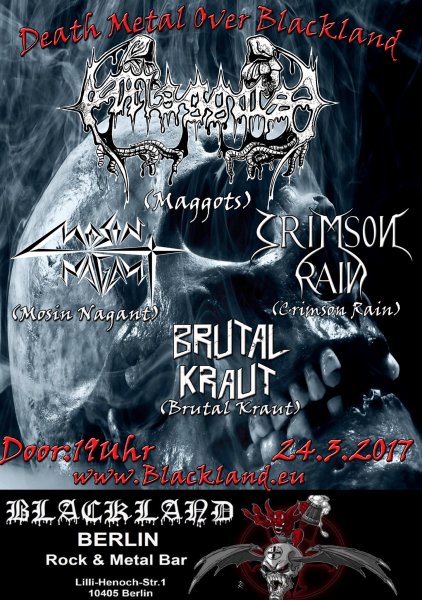 Wir stoßen vor in den fernen Osten. Im März erschüttern wir Berlin mit einem Auftritt im Blackland Metal Pub. Wir spielen auf mit neuen und alten Freunden aus der Ostregion … es gibt von vier Seiten ordentlich Metall auf die Ohren. Wer also zufällig einer von den paar Millionen Menschen in der Gegend in/um Berlin am 24.3. ist, sollte sich Maggots, Brutal Kraut (eingesprungen für die Bearded Bastards), Crimson Rain und Mosin Nagant an einem Abend nicht entgehen lassen!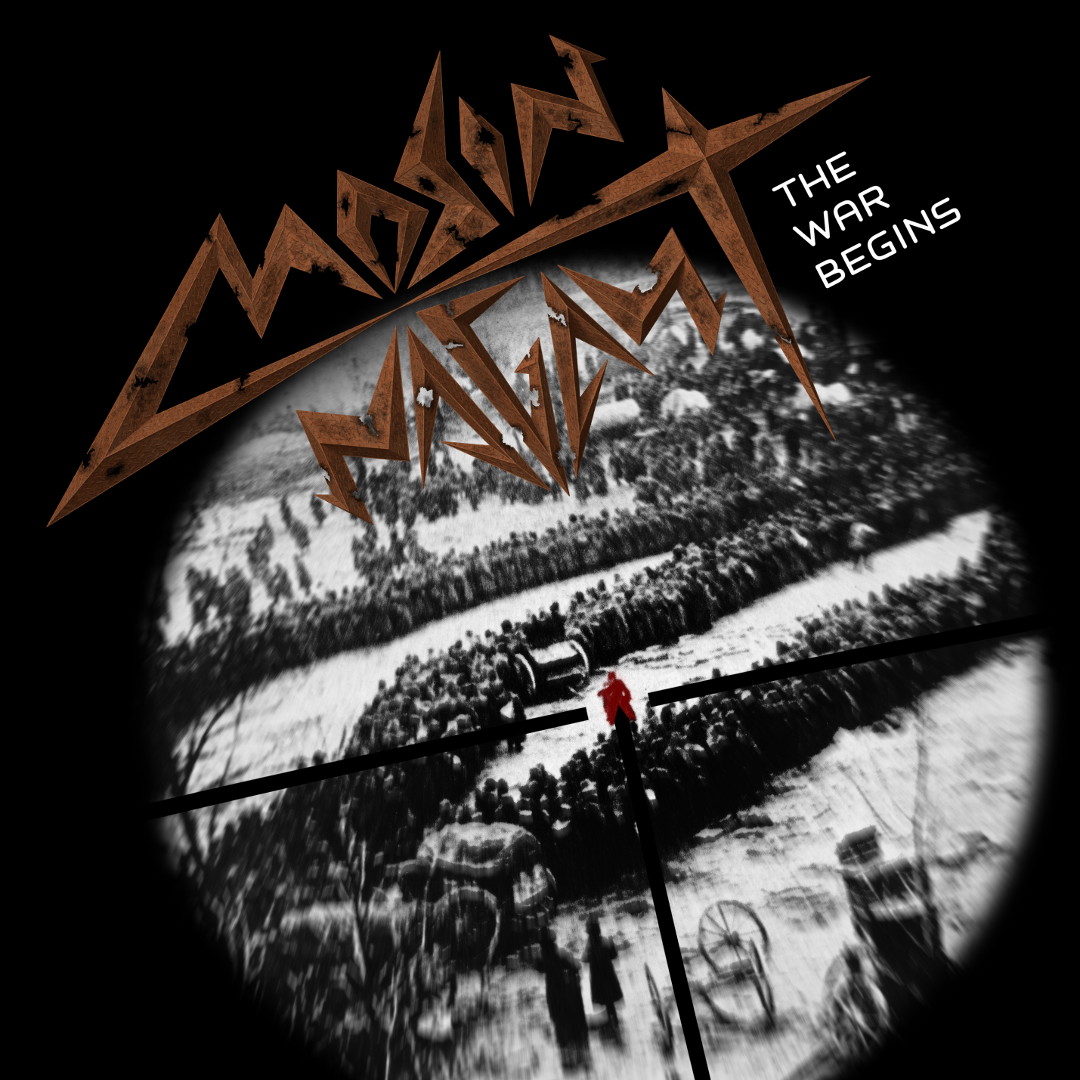 Behold Our Demo Album: "The War Begins".
Straight out of the bomb shelter, our songs are ready to blast the dirt out of your ears. Listen and feel the growing need to mosh in front of a stage barely able to withstand the earth-shattering power of Mosin Nagant!
If you want to stream it in your player, here is a streaming playlist for "The War Begins".